Quarter Horse Stallions Standing at Stud.

Our Quarter Horse Stallions.
All are standing at open stud to approved mares.
Contact us for more information.
Red Chex Concent - Chestnut Quarter Horse Stallion - Q58521-
We lost our beautiful boy to collic on the 22/8/14. Never did I ever think I would have such a stunning hose.
Brian can now ride him - he never could here.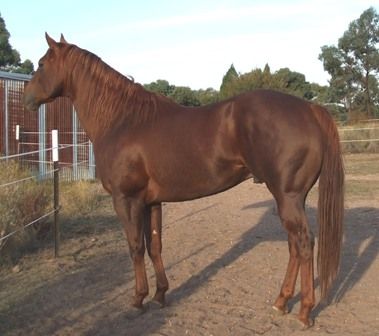 ~~~~~~~~~~~~~~~~~~~~~~~~~~~~~~~~~~~~~~~~~~~~~~~~~~~~~~~~~~~~~~~~~~~~~~~~~~~~~~
ALLAMBIE PARKS FIRST KISS
| | |
| --- | --- |
| Number: | Q-60038 |
| Sex: | Stallion |
| Foaling Date: | 18/10/2006 |
| Colour: | Cremello |
| Status: | Active |
| Registration Status: | Stud Book |
| Registered: | 27/02/2007 |
| IBF: | IBF Paid |
| DNA Case #: | Y |
| HYPP: | N/R |
| HERDA: | N/N |
| OLWS: | N/R |
| Microchip: | 985154000022362 |
| Sire: | ELBARCO BILLY JACK (STUDBOOK) |
| Dam: | KYLIES HONEY BAR (STUDBOOK) |
| Breeder: | GREG & MICHELLE WHITE |
| Current Owner: | FIONA SCOTT |
| | FINANC |
| Progeny: | YES |
---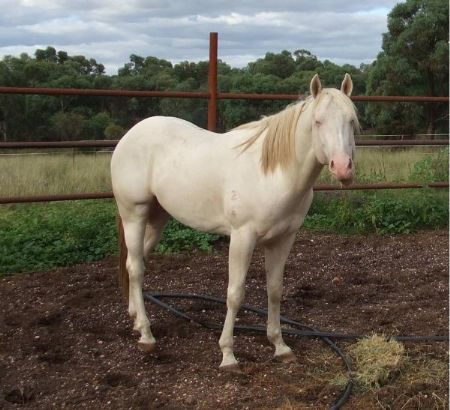 ~~~~~~~~~~~~~~~~~~~~~~~~~~~~~~~~~~~~~~~~~~~~~~~~~~~~~~~~~~~~~~~~~~~~~~~~~~~~~~~~~~~~~
| | |
| --- | --- |
| Number: | Q-57332 |
| Sex: | Stallion |
| Foaling Date: | 09/01/2005 |
| Colour: | Liver Chestnut |
| Status: | Active |
| Registration Status: | Stud Book |
| Registered: | 01/07/2005 |
| IBF: | IBF Paid |
| DNA Case #: | Y |
| HYPP: | N/R |
| HERDA: | N/N |
| OLWS: | N/R |
| American Reg. No: | 5619471 |
| Sire: | ROYAL FLETCH (IS) (STUDBOOK) |
| Dam: | PINES BUENO SPIN (STUDBOOK) |
| Breeder: | LEADING EDGE QH |
| Current Owner: | FIONA SCOTT |
| | FINANC |
| Progeny: | YES |
---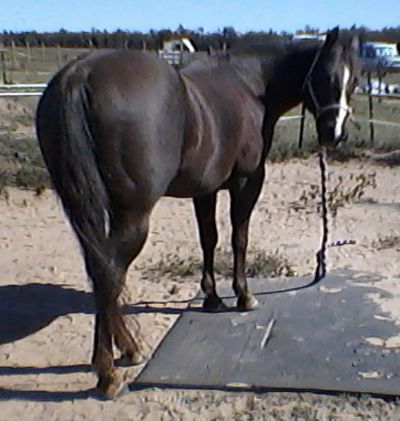 ~~~~~~~~~~~~~~~~~~~~~~~~~~~~~~~~~~~~~~~~~~~~~~~~~~~~~~~~~~~~~~~~~~~~~~~~~~~~~~~~~~~~~~~~~~
BFS SPIRIT WOLF
| | |
| --- | --- |
| Number: | Q-908912 |
| Sex: | Stallion |
| Foaling Date: | 11/10/2016 |
| Colour: | Cremello |
| Status: | Active |
| Registration Status: | Stud Book |
| Registered: | 16/01/2018 |
| IBF: | IBF Paid |
| DNA Case #: | Y |
| HYPP: | N/R |
| HERDA: | N/N |
| OLWS: | N/R |
| Microchip: | --- |
| Sire: | ALLAMBIE PARKS FIRST KISS |
| Dam: | BFS GOLDEN SUNRISE |
| Breeder: | FIONA & BRIAN SCOTT |
| Current Owner: | FIONA SCOTT |
| | FINANC |
| Progeny: | None |
Contact Details
Fiona Scott
Dubbo, NSW, Australia
Phone : 0400 653378
Email :
[email protected]