Kelpie Colours

KELPIE COLOURS
The colours that kelpies are available in often confuses people, for that reason we have made this page.
We could go into the genetic make up on each of the colours but it's of no consequence when you are looking for a great mate.
We are extremely proud to have bred each and every one of the pups/dogs show on this page.
It depends on which standard you are looking at as, unfortunately, the two different varities of Kelpies (ANKC & WKC) have different colours in their standards.
The ANKC (Show) kelpies standard only allows for some of the colours to be registered on their Main Register, for some reason (Unknown to me) they do not accept all the colours that Kelpies have in their genetic makeup.
We hope that this will help anyone that is not sure about that colours the Australian Kelpie is seen in.
If we can be of any further assistance please dont hesitate to contact us.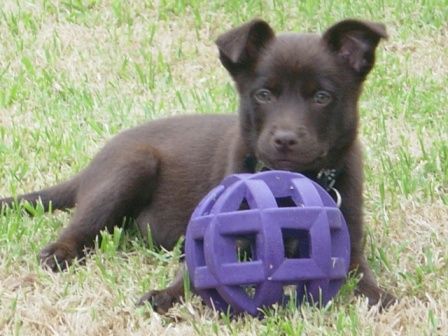 This is a Chocolate pup.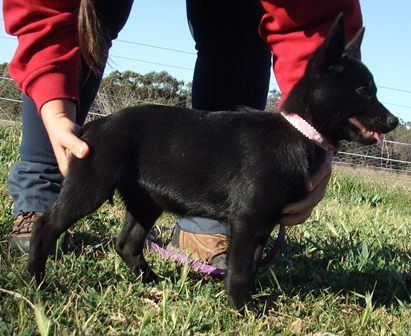 This is a Black pup.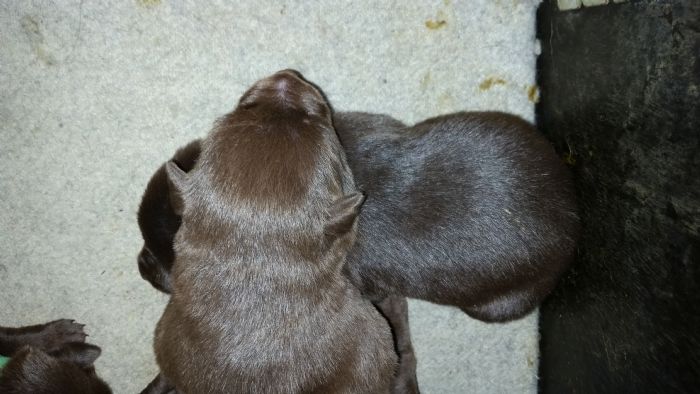 This is a Red pup on the top and a Chocolate on the bottom.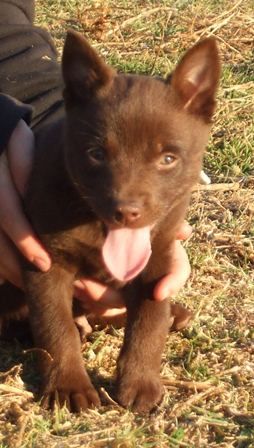 This is a Red pup.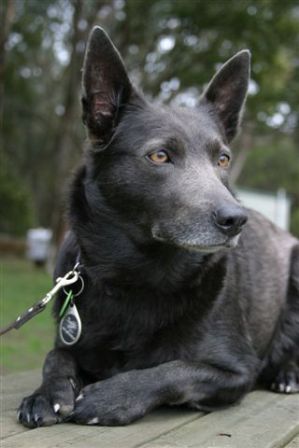 This lovley girl is Eurowenban Ltl Tully Blue who passed away earlier 2012. She is Blue.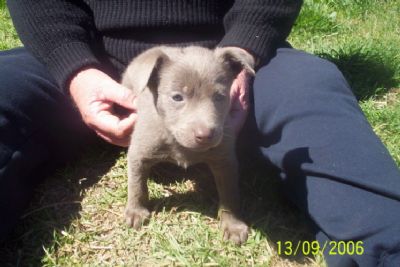 This is a Fawn pup.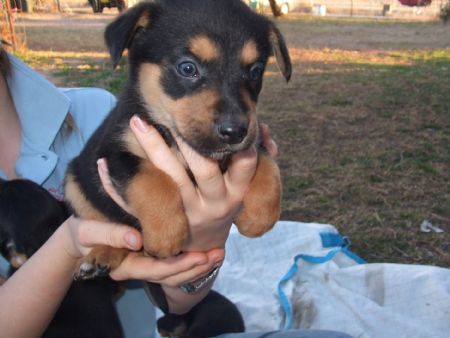 This is a Black & Tan pup.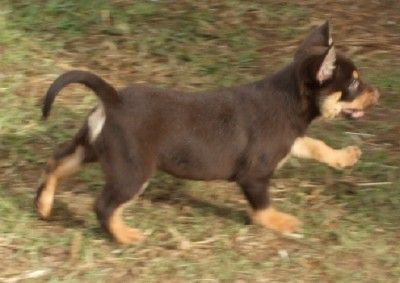 This is a Red & Tan pup.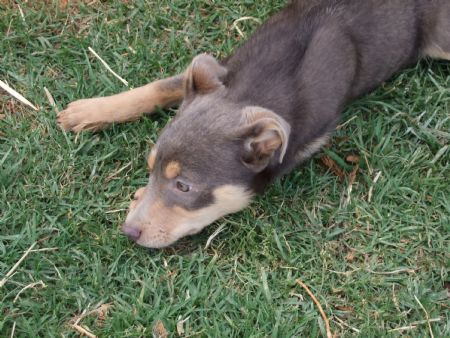 This is a Fawn & Tan Pup.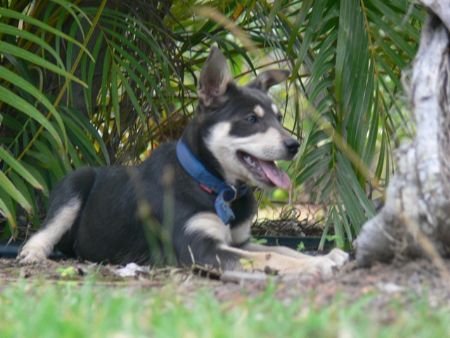 This is a Blue & Tan pup.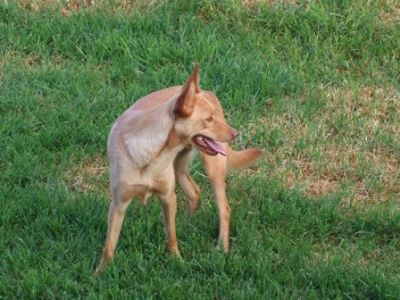 This is a Cream (also known as Yellow). NO LONGER BRED.