Photo Album - Kelpies
WORK IN PROGRESS - CHANGES BEING MADE
Welcome to our Photo Album.
Click each link to view larger photo.
We have tried to include an assortment of photo's from new puppies to older
Eurowenban Kelpies and Cattle Dogs out and about.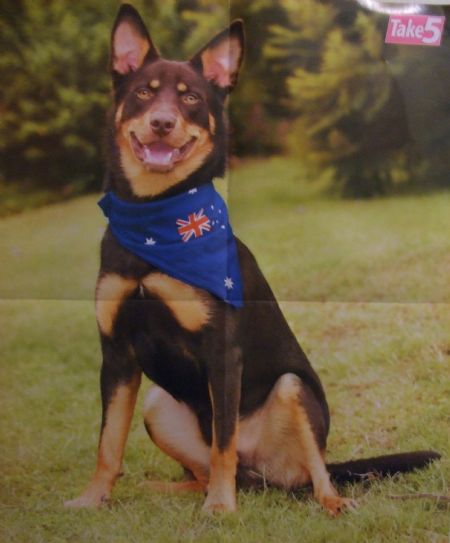 Eurowenban Blessed Be (Ginger) Owner/Breeder : B & F Scott
Taken in 2005 for Take 5 magazine for their Anzac Day issue.
MORE PHOTO'S WILL BE ADDED AS SOON AS I CAN